Data Cabling Gold Coast
Your local data cable specialists
Watmar Electrical Contractors are a Gold Coast based electrical company who can assist you with all your home and business data and communication requirements.
Book Data Cabling Today
Complete data cable installation solutions
When you open a new business or relocate, the most important thing is that all of your phones and computers work from the moment you open your doors on the first day.  We know how important this is because we have an office & business as well, communication is vital to your success.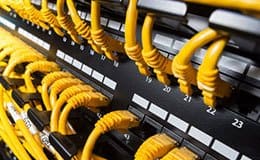 From the very first design of your business, we can assist with the planning stage and help you ensure you have an installation that suits your needs as you grow.  We can coordinate with your IT support & telecommunications provider so that the rollout is seamless.
We can help with:
All network cabling
NBN cabling requirements
Patch panel installations
Additional data points
Telephone points
WIFI requirements
Additional power points
Powerpoints with UBS charging points
MDF & IDF
Top-quality cabling services
We only use the latest Cat 6E cables and other equipment to ensure that all your data moves quickly so you do not experience lags or loss of time waiting for systems to update or load. If your business uses any cloud-based systems to run your accounting or job management, super-fast internet is crucial to the success of these.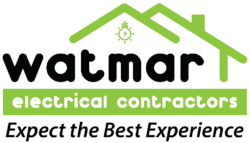 Because we are fully licensed to complete both data and electrical works, you can engage one tradesperson to do the work which is much more cost-effective. We can even advise and assist you with any air conditioning required for server rooms and other storage facilities.
So no matter what you require to keep your business running to its full capacity, Watmar Electrical Contractors registered data cablers are your local commercial data electricians.
Data cabling services Gold Coast
Servicing the Gold Coast and Brisbane, as well as surrounding areas. Contact Watmar for an obligation free quote at 1300 785 177 or complete our quick online data cabling booking request today.