Air Conditioning Gold Coast
Professional air conditioning service Gold Coast
Watmar's team of experienced air conditioning technicians and electricians offer complete air conditioner supply and installation throughout the Gold Coast area. We work with all brands of split system air conditioning including MHIAA - Mitsubishi Heavy Industries , Daikin, Fujitsu, Carrier, and more.

Book Air Conditioning Today
Air conditioning installation Gold Coast
Most homes these days in South East Queensland can benefit from the supply and installation of air conditioning of one kind or another.
The job of your air conditioning is to change the temperature in your home – either to make it cool in the warmer months or heat it during the colder months.
How does an air conditioner work?
In South East Queensland, most people want air conditioning for cooling – air conditioners make cold air by blowing it over a set of cold pipes called an evaporator coil. This works the same as when water evaporates from your skin.
The coil is filled with a special liquid called a refrigerant, which changes from a liquid to a gas as it absorbs heat from the air. The refrigerant is pumped outside the house to another coil where it gives up its heat and changes back into a liquid.
The outside coil is called the condenser because the refrigerant is condensing from a gas back to a fluid just like moisture on a cold window.  A pump, called a compressor, is used to move the refrigerant between the two coils and to change the pressure of the refrigerant so that all the refrigerant evaporates or condenses in the appropriate coils.
Why use Watmar for your air con installation?
Now that is all very interesting, but as a customer, this should not be anything you need to worry about – that is why you would use a company like Watmar Electrical Contractors as we are fully licensed by the Australian Refrigerant Council (ARC Licence: L109240) to install split system air conditioners.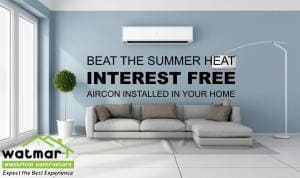 As we are also one of the Gold Coast's best electrical companies, you won't need to engage another trade to manage the electrical requirements of your air conditioning installation – we can take care of everything you need.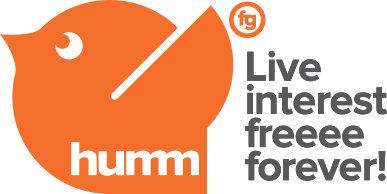 We can provide you with all major brands including Daikin, Mitsubishi, Fujitsu, and LG and co-ordinate the delivery & installation for you. We offer Humm No Interest Ever Finance and Afterpay - Buy Now Pay Later at no extra cost to help get your air conditioning project started today.

Find out more about our air conditioning payment plan options here - Air Conditioning Finance
Air conditioner cleaning
Watmar offer professional air conditioner cleaning services across the Gold Coast to ensure you air con provides clean fresh air all year round.
Your local air conditioning specialists on the Gold Coast
We offer free, no obligation, in-home quotations and can size up your room to give advice on the size of the unit and best position for installation. Contact Watmar for an obligation free quote at 1300 785 177 or complete our quick online air conditioning booking request today.