Power Pole Installation
Your local power pole relocation & replacement experts
Watmar Electrical Contractors are a Gold Coast based electrical company who specialises in underground and overhead power supply including new and replacement power poles. Our experienced electrical team are Energex and Ergon Energy authorised.

For a trusted, professional Gold Coast electrician contact Watmar today.

Book an Electrician Today
Electric pole replacement
There are many reasons why you might need a power pole installed or replaced.  Your existing pole may have been eaten by termites or damaged during a storm or strong winds. Maybe you are sub-dividing a property and need an additional pole for the divided property. You may live in a rural area where there is only overhead power and this is how electricity comes to your property. Or you may have been advised by Energex or Ergon Energy that your pole needs to be replaced.
As a homeowner, it is normally your responsibility to ensure you check and maintain your power pole. These should be checked by an electrical contractor at least every 5 years.
A fallen pole will also bring down the power lines which will not only result in the loss of power supply but is extremely dangerous to anyone in the area.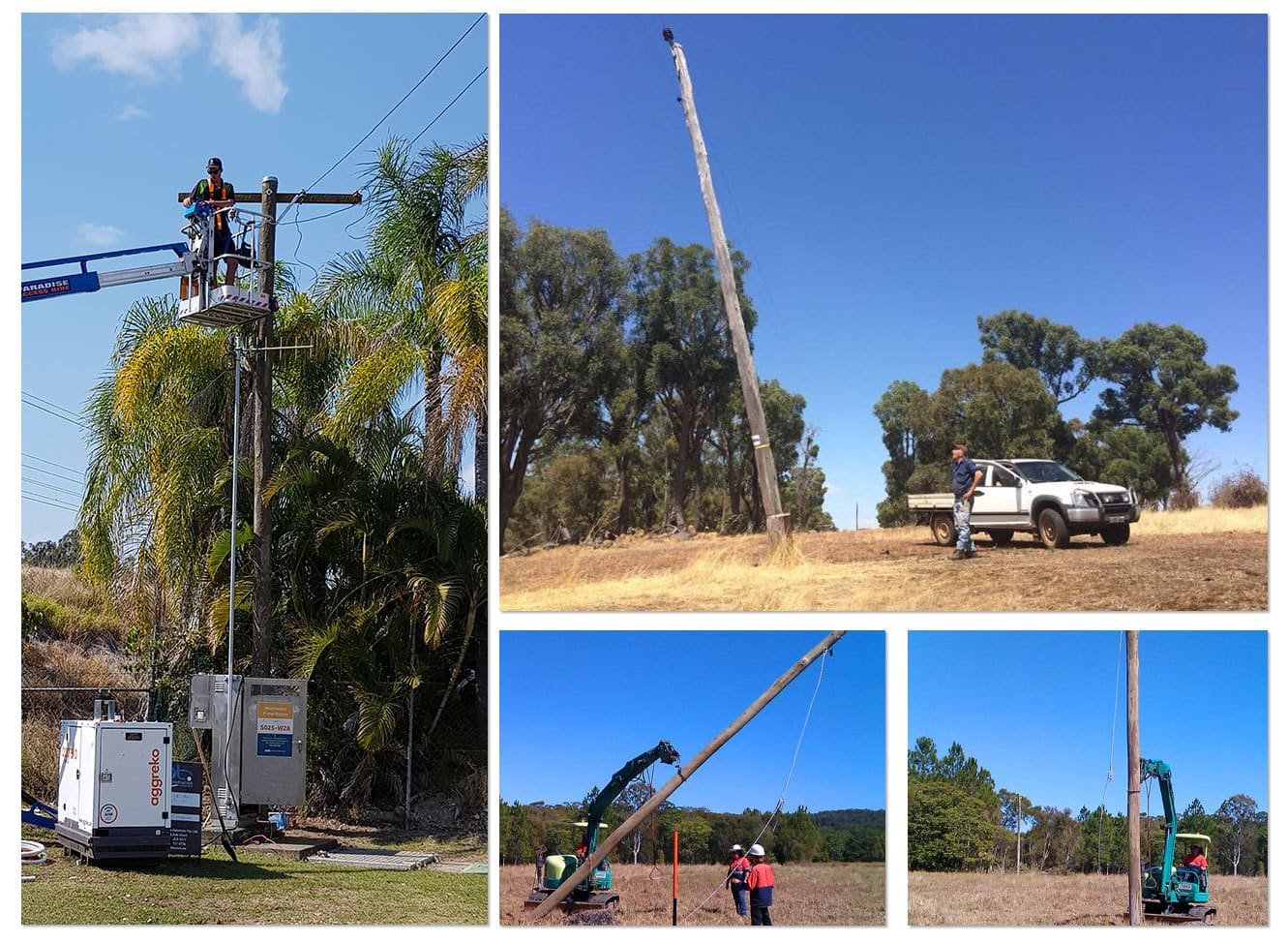 Property poles, underground, & overhead power
If you need a new or replacement power pole, we can manage the entire process for you. We will organise the new pole to be installed, the removal of the old pole if necessary, and all associated groundworks.
Once the new pole is in place, we can complete all of the electrical connections required. This can include connection to the new mains supply, a meter box or switchboard, and power points. We can also include all Telstra requirements to ensure you have your internet supply back up quickly.
If you have a new property that has underground power to a Green Pillar and you need it run to your property, we can help with this as well. We can organise your trenching to be completed at the same time we are onsite to ensure there is no danger to anyone and have power available for you or your builder, normally within two weeks.
We will liaise with Energex or Ergon Energy to ensure all your relevant paperwork is taken care of and keep you informed throughout the entire process.
Servicing all areas of the Gold Coast, Brisbane, Logan and the Darling Downs.
Check out what our customers say about us:
Finding a good sparky was, until now, pretty much impossible. I was building a house and got a number of quotes to install a power pole and switchboard etc. Every quote except for Watmar wanted 100% of the costs up-front, gave no guarantees about what goods would be installed or when (the builder advised me most took up to 6 months).
I was recommended Watmar by a friend and couldn't be happier. Their quote was almost 40% better than the next competitor and on reasonable payment terms.
They arrived on time, did the job well and kept me fully informed – if you're reading this simply don't look anywhere else, I promise you won't be disappointed ".
Complete power pole solutions
Watmar Electrical Contractors, really are a one-stop shop where power poles, underground or overhead power work is required.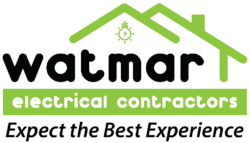 Contact Watmar for an obligation free quote at 1300 785 177 or complete our quick online electrician booking request today.