Electrician Tweed
Need reliable electricians in Tweed?
Friendly, dependable and licensed electricians servicing Tweed Heads, Kingscliff, Murwillumbah and other towns in the Tweed Shire. Our experienced electricians are highly qualified, fully licenced and undertake regular training to stay current with the latest industry developments.

If you are looking for fabulous service at great prices, contact us today. Experience the Watmar service and find out why we are the best tradies in the business!

Book Tweed Electricians Today
Domestic and commercial electrical services

Watmar Electrical Contractors are qualified and experienced electricians servicing Gold Coast, Logan and Tweed. We provide a range of commercial and residential electrical services like:

Emergency Electricians servicing Tweed

Don't get stuck in the dark! Contact our 24-hour emergency electricians now and our electricians will be able to resolve your issue immediately.

Expect the best experience with Watmar Electricians

We are the preferred electricians for businesses, body corps, hotels, real estate agencies and homeowners in the Tweed area.
We strive to provide superior customer experience to our clients.
Our admin team handles enquiries, bookings, and projects to ensure our clients get immediate response and the sparkies can focus on the job at hand.
We pride ourselves on being transparent and honest when it comes to providing advice, time frame for the job, and invoicing.
We are highly organised, communicate effectively, and love our jobs.
We provide outstanding service at competitive prices.
We arrive well before time and clean up after we are done.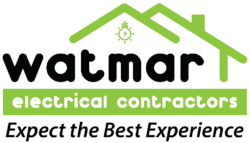 Speak to your trusted local Tweed electricians today

Need an electrician in Tweed? Contact us today on 5665 9820 or complete our online booking form .

We can help with your electrician issues in Tweed Coast.