2020 MHIAA Aircon Cashback Offer
Published: November 01, 2020 Last Updated: May 26, 2021
Just in time for summer Mitsubishi Heavy Industries air conditioning is offering a great cashback offer on selected cool only or reverse cycle wall mounted split systems or ducted air conditioning systems. This great promotion gives customers the opportunity to receive up to $300 cashback when purchasing an eligible MHIAA air conditioner from 1 October to 31 December 2020.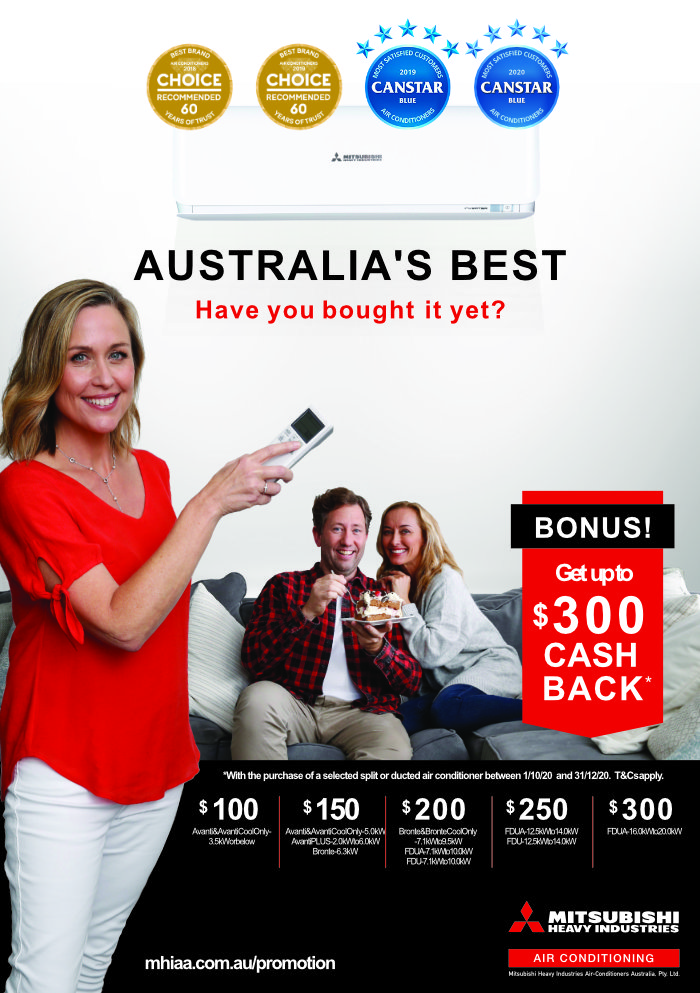 MHIAA has an air conditioner to suit your needs
Eligible MHIAA models cover a huge range of applications, which means you can find a top quality climate control solution AND take advantage of this great offer. The eligible models include everything from a small 2.0kW Avanti Series ideal for a single bedroom to an impressive 9.5kW Bronte Series wall mounted split system.
If you are looking for a whole home cooling and heating systems the eligible MHIAA ducted range caters for a compact townhouse to an expansive luxury home.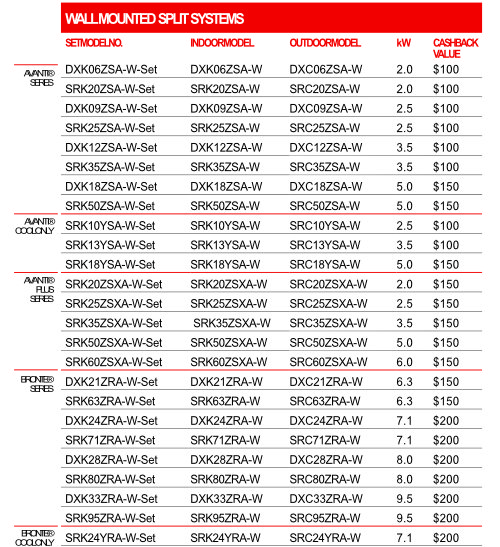 Choosing the right MHIAA aircon option
Not sure which MHIAA air conditioner is right for the space you wish to cool or heat? The air conditioning specialists at Watmar can provide expert advice on the most energy efficient and effective solution.
2020 MHIAA Cashback Promotion details
Eligible products must be purchased and paid in full between 1 October 2020 and 31 December 2020.
Multiple claims are permitted up to a maximum of 3 claims by the eligible claimant, containing up to 3 eligible products per claim.
Only available for air conditioning units for residential use. Business purchases will be deemed invalid.
Cashback value varies depending on the model purchased - $100, $150, $200, $250 or $300 cashback available.
A copy of the tax invoice must be submitted with the claim.
Claims must be submitted by 21 January 2021 - mhiaa.com.au
More information on this great MHIAA Cashback offer can be found here - mhiaa.com.au
If you live in the Gold Coast or Logan area contact Watmar Electrical Contractors, your local MHIAA air conditioning specialists for professional aircon supply and installation services today.