MHIAA Best Brand Award 2020
Published: November 02, 2020 Last Updated: November 02, 2020
Mitsubishi Heavy Industries Air Conditioning has been named by consumer advocacy group Choice as the Best Air Conditioner Brand for 2020, the third consecutive year in a row!
Over 200 reverse cycle air conditioners were reviewed and results from the annual reliability and satisfaction survey carried out by more than 3,000 Choice members were assessed to award a winner.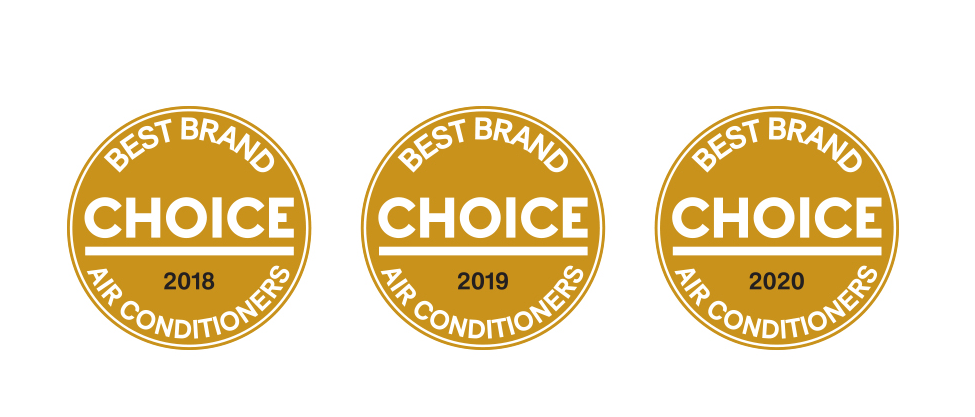 The Best Brand award is given to a brand which out performed its competitors in rigid lab tests as well as customer satisfaction and reliability reviews throughout the year. Mitsubishi Heavy Industries smashed it out of the park with a Best Brand Score of 71% to take the award for 2020.

Of course the aircon team at Watmar Electrical always knew that MHIAA was a great brand. We've been recommending and encouraging our customers to choose MHIAA top quality air conditioners for years.
The MHIAA range offers high quality, reliable climate control systems across wall mounted split systems, floor standing splits, bulkhead, and ducted air conditioning units. This wide product range means the Watmar team can provide an energy efficient air conditioning system for any application in your Gold Coast home or business.
References:
https://mhiaa.com.au/mitsubishi-heavy-industries-named-by-choice-as-best-air-conditioner-brand-three-years-in-row/
https://www.choice.com.au/home-and-living/cooling/air-conditioners/articles/best-brand-air-conditioner