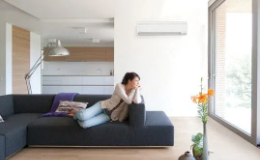 Spring Clean Your Aircon at Great Prices
Published: September 09, 2020 Last Updated: June 01, 2021
Save money on your air conditioning cleaning services. Breathe fresh air. Book now for deep clean of split system air conditioners for all components - filter, fans, coils, vents and drains.
Aircon Cleaning Deals Gold Coast
Did you know that air conditioners are a breeding ground for dust, bacteria and mould? So, when you switch it on after months of no use, your house might just smell like dirty socks.
Wait, what?
As the air conditioner accumulates dust and bacteria, when you turn on the aircon, this dirty air blows into your home and can makes your home smell like stinking socks. This stinky issue is also called Dirty Sock Syndrome.
Poor air quality inside your home or office can also lead to Sick Building syndrome which improves once you step out of the building. So if you fall sick frequently, have cold, cough or frequent headache, you might need to get your aircon cleaned immediately.
Both Sick Building Syndrome and Dirty Sock Syndrome can be avoided with proper maintenance and professional aircon cleaning. Get your air conditioner summer-ready with a thorough clean this spring! This is the best time to get your air conditioner serviced and cleaned, plus you can save with our amazing aircon clean deals.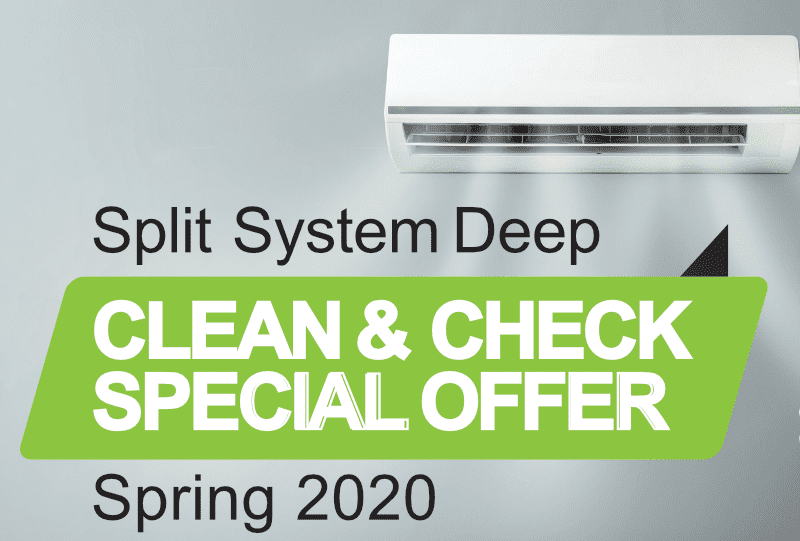 Cost of air conditioner cleaning
Get massive discounts on our Air Conditioning Deep Cleaning Services.
For a limited time only, you pay $120 including GST. For additional units in your property, the cost of cleaning is $80 including GST. Our deep clean services are fully tax-deductible.
Sounds good, but how do we clean the machine and what is included in our cleaning services?
Watmar air conditioner cleaning service
Our deep cleaning service ensures the contaminants are removed from your air conditioner. We follow comprehensive steps that include the following:
Disconnect the electrical supply
Remove the air conditioner cover and filters.
Wrap the machine in a specially designed waterproof bag to protect all the furnishings.
Treat the indoor fan coil unit with a safe cleaning fluid
Flush the drain
Check for blockages and removing them if necessary
Wash the indoor fan coil unit with a high-pressure water spray unit
Remove all the contaminants from deep inside the unit
Reconnect the electrical supply
Refit the unit covers and filters
Test the airflow
Report the problems and if any additional work is needed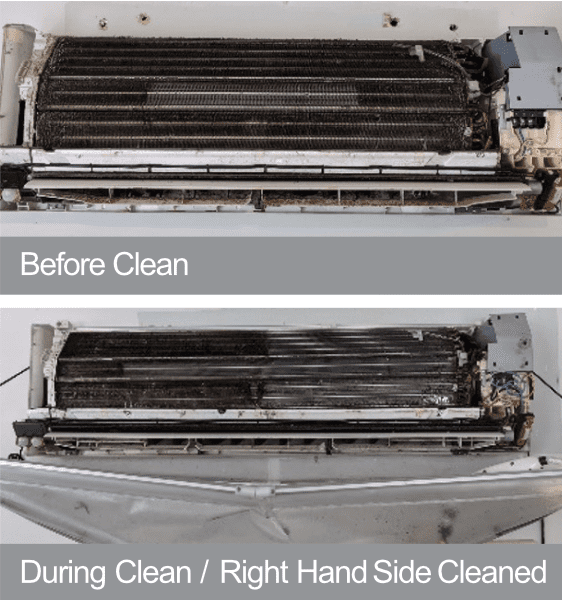 Benefits of air conditioner deep cleaning
It is recommended to clean reverse-cycle air conditioners at least twice in a year, before the beginning of summer and winter season. And for cooling only models, we recommend at least once a year before the summer season begins.
With an annual or biannual deep cleaning of your air conditioner, you will be able to:
Breathe cleaner air.
Reduce air conditioner breakdowns and emergency call-outs for yourself or tenants.
Boost the healthy environment around your loved ones as cleaning can improve the air quality and can reduce the symptoms of issues like the flu, cold, hay fever, and asthma.
Extend the lifespan of your air conditioning unit as regular maintenance can prolong the life of your system to nearly 15 years.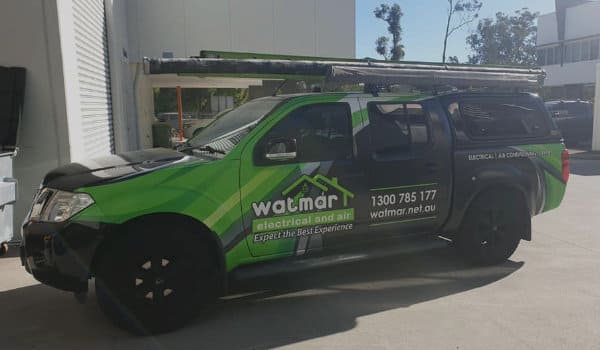 Air conditioning cleaning experts Gold Coast
Nothing beats the comfort of air conditioners during the scorching summer heat. Breathe cleaner air with Watmar air conditioner deep cleaning services. After our deep cleaning services, your aircon will be free of dust, mould and bacteria.
Our HVAC technicians offer complete air conditioning services including installation, repair, and cleaning services for all leading brands throughout the Gold Coast. Call us today on 07 5665 9820 or book using our online aircon cleaning booking form.