Air Conditioning Cleaning Gold Coast

Professional aircon cleaning services
Watmar Electrical and Air offer professional air conditioning cleaning services throughout the Gold Coast. We can clean all brands and models of wall-mounted single and multi split system air conditioners. Our team of fully insured and specially trained electricians will ensure your aircon provides clean, fresh air for your home or business all year round.
Book your Gold Coast air conditioner cleaning today.

Book Air Conditioning Cleaning Today
Why do I need an air conditioner clean?
No amount of air fresheners, diffusers, scented candles, or incense will get rid of the overwhelming smell of mould or damp from a dirty air conditioner. Every time you turn the unit on you will be distributing those bad smells (and more) throughout the room, and eventually the whole house. These rotten odours can work their way into soft furnishings like your couch and curtains, as well as infesting your carpet or rugs.
Benefits of an air conditioner clean
Over time the inside of your air conditioner can become clogged with dust and the damp environment can provide the perfect conditions for the growth of mould, mildew, and bacteria. Removing and cleaning the accessible filters helps to keep your AC fresh but there are many areas of the air con which can't be safely accessed by residents and homeowners.
Just like any other area of your home your air con needs to be cleaned regularly to keep it in top condition.

The benefits of professional air conditioning cleaning include:

Reducing smelly air, damp odours.
Routine cleaning and sanitising of the indoor unit.
Ensuring the air con operates efficiently - increase the effectiveness of the cooling and heating.
Provides clean air for your home, by removing any bacteria growth.
Removing mould and mildew build up - this can occur in all areas of the air conditioner. Most models will allow easy cleaning of some filters but for a complete clean of all areas of the unit which you can't safely reach will need to be done by a professional air conditioner cleaner*.
Reducing allergens helping to control asthma.
Reduce the incidence of health issues such as - respiratory problems, coughing, recurring colds, wheezing, hay fever, headaches, and itchy eyes.
Clean filters catch more dust and airborne particles.
Improving airflow - allowing the cooled or warmed air to move into and out of the unit effectively.
Reducing rusting and corrosion in the unit from the Gold Coast's salty, sea air.
Reducing energy consumption by around 20% - dirty air con's cost more to run.
Extend the life of your unit as a clean air conditioner it doesn't have to operate under strain, reducing wear and tear issues.

* Important note - check your AC user manual for guidelines as to what cleaning or servicing you can safely carry out and what needs to be done by a licenced air conditioning technician to avoid voiding your warranty.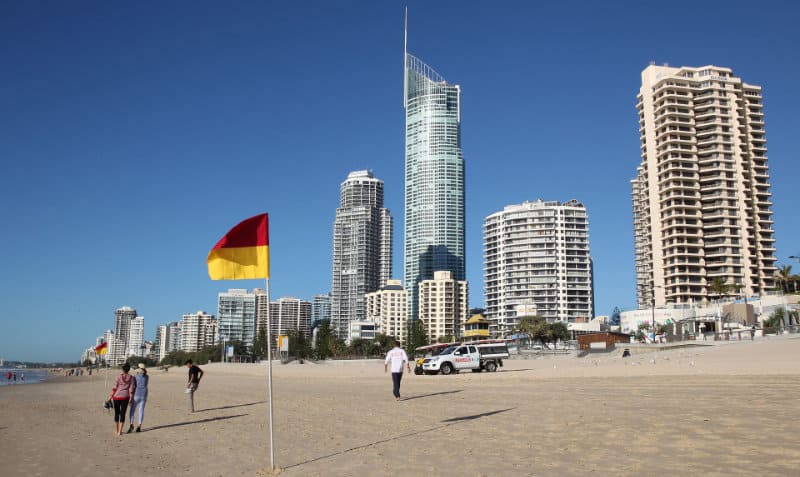 Complete air con clean service
Our experienced team can carry out complete domestic and commercial split system indoor and outdoor unit cleaning. We'll ensure your walls, floor and large furniture is protected during the cleaning process.
We'll clean and treat filters, fans, coils, and drain pan, as well as flush pipes to remove any blockages.
How often should I clean my air conditioner?
Our air con team recommend cleaning your reverse cycle split system twice a year, before summer and prior to the winter chill setting in. Cool only units should be cleaned at the end of summer each year.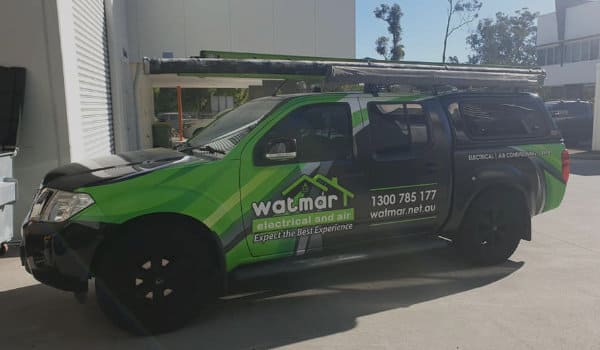 Your local specialist Gold Coast air conditioner cleaners
Ensure your air con provides fresh, clean, filtered air for your Gold Coast home or business Book an air conditioner cleaning at 1300 785 177 or complete our online air con clean booking request form today.