PeakSmart Air Conditioning Gold Coast

In need of a peaksmart air conditioner service on the Gold Coast?
Is your air conditioner a peaksmart air conditioner? Do you know if your signal receiver still works properly? If you answered no to any of those questions, you need Watmar Electrical. Watmar Electrical and Air is the perfect solution for any peaksmart air conditioner installation or repair on the Gold Coast. We have a team of fully licensed electricians who have years of experience working with peaksmart systems and are known for providing clients with a reliable and efficient service for an affordable price. For more information, contact one of our air conditioning technicians today.

Book PeakSmart Air Conditioning Services Now
Why should you get a peaksmart air con?
Peaksmart or DRED (damage response enabling device) air conditioners reduce your systems power consumption during peak events, which occur a few times a year in Summer due to the increased usage of air conditioners.

Dred air conditioners are enabled with a peaksmart signal receiver which allows the air conditioning unit to be notified by the power supplier when a peak event is going to occur, reducing a device's energy consumption and preventing it from experiencing a blackout. Without a peaksmart ac, your aircon is at risk of experiencing a power outage, which would prevent your air conditioner from functioning until the peak event is over.

Also, when you purchase a peaksmart air conditioner, you can receive what's called a peaksmart rebate. Some electricity providers are rewarding their customers with money for switching to a DRED air con. The value of the reward will vary based on your provider and the cooling capacity of your ac.
Complete peaksmart air conditioner installations
To avoid suffering from a power outage, get a peaksmart air conditioner professionally installed into your home. Watmar Electrical and Air are a team of experienced and fully qualified electricians who can provide your family with a complete peaksmart air con installation for an affordable price. Whether you are installing a brand new ac for the first time or replacing your old one, we will work hard to ensure your satisfaction is met.
Peaksmart air conditioning repairs Gold Coast
Are you in need of a peaksmart ac repair on the Gold Coast? Lucky for you, Walmart Electrical and Air are industry experts when it comes to repairing peaksmart air conditioners. We understand that peak events often occur during the hottest days of the year, so we work efficiently to get your DRED aircon system working well again for when you'll need it.
Why choose us for a peaksmart air conditioner service?
We are fully licensed by the Australian Refrigerant Council (ARC Licence: L109240) to install split system and ducted air conditioners .
We are one of the Gold Coast's best electrical companies, meaning you won't need to engage another trade to manage the electrical requirements of your air conditioning installation – we can take care of everything you need.
We can provide you with all major brands including Daikin, Mitsubishi, Fujitsu, and LG and co-ordinate the delivery & installation for you.
We offer Certegy Ezi-Pay No Interest Ever finance for 36 months at no extra cost to get your air con project started today.
Our technicians are fully qualified and experienced professionals, offering you peace of mind that the job will be done right.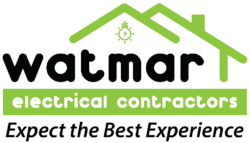 Your Gold Coast peaksmart air con professionals
You can trust Watmar Electrical and Air to provide you with a comprehensive peaksmart air conditioner service on the Gold Coast. Contact us for an obligation free quote at 1300 785 177 or complete our online air conditioning booking request form today.