Fujitsu Air Conditioning
Reliabe Fujitsu Air Conditioning Installation
Are you looking for an air conditioning system for your home or business? Watmar Electrical recommends Fujitsu for residential or commercial climate control needs. Fujitsu is a leading air conditioning brand built to withstand the harsh Aussie climate. Our licensed HVAC technicians can help with the supply and installation of Fujitsu air conditioning systems including split and ducted aircon units. Book your aircon installation with Watmar today.
BOOK FUJITSU AIR CONDITIONING TODAY
Fujitsu Air Conditioning Installation
Our experienced air conditioning technicians can determine the right air conditioner for your home or office. A perfect sized aircon is essential for optimum performance and energy efficiency in the long term. We can take the guesswork out of the equation and help you select the right aircon for your budget and home or commercial property requirements.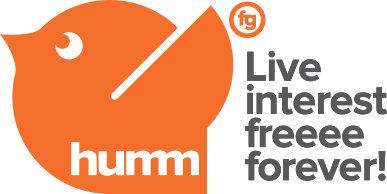 We offer Humm No Interest Ever Finance and Afterpay - Buy Now Pay Later at no extra cost to help get your Fujitsu air conditioning project started today.

Find out more about our air conditioning payment plan options here - Air Conditioning Finance
Fujitsu Split System Installation
Split systems are versatile, quiet and energy efficient. And when it comes to Fujitsu split systems - they are durable, offer value for money and world-class cooling and heating technology.
Fujitsu offers a range of split systems:
Classic - Easy to use controllers, capable of suiting small or large rooms and highly energy-efficient
Lifestyle - Stylish design, energy-efficient and feature a human sensor control for optimum efficiency
Designer - Sleek and elegant design, simple and intuitive controller and come with a human sensor control
Fujitsu Ducted System Installation Gold Coast
If you are looking for a ducted system for your home or office, we would highly recommend a Fujitsu ducted system. Fujitsu ducted air conditioners offer advanced technology so you can expect them to be extremely quiet, energy efficient, and reliable.
Fujitsu ducted air conditioners feature:
Discreet design and seamless integration with your decor
Easy to use LCD control
We provide Fujitsu residential and commercial ducted systems throughout Logan, Gold Coast and Tweed. Plus, we can also get you great deals on your air conditioning systems as Fujitsu offers promotions all year round.
Why Choose us as your Fujitsu Aircon Installers?
We are fully licensed and insured
We provide personalised services at a very competitive fixed price
We arrive on time and leave a clean, tidy and compliant job site
We give our customers an exact time of arrival for our tradespeople and are in constant communication to relay any changes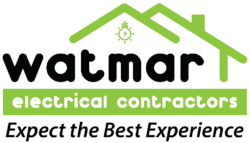 Trusted Fujitsu Air Conditioning Installation Gold Coast
Trust Watmar Electrical Contractors for all your Fujitsu Air conditioning needs. Contact our team on 1300 208 206 or complete our booking form today and our friendly staff will be happy to assist.