Split System Air Conditioning Gold Coast

Looking for split system air conditioner services on the Gold Coast?
Are you tired of having to live through unbearably hot summers and freezing cold winters? Is your current air con broken or in need of a clean? Watmar Electrical and Air can provide your Gold Coast home with a reliable and expert air conditioner service to ensure your family is provided with a comfortable living environment all year around. Our electricians are all trained professionals who have experience with installing, repairing and cleaning a wide range of split system and ducted brands and models. Get in touch with one of our electricians today to find out more information about our ac services.

Book Split System Air Conditioning Services Now
What are the benefits of a split air conditioning system?
Split system air conditioners have a high energy efficiency and affordability. They are often suited to cooling single rooms, apartments or small homes, so they do not require an excessive amount of power to run.

The indoor unit of a split system is designed to look discrete, modern and aesthetically pleasing. Due to its design, the wall mounted unit can easily be positioned in an area that will allow for the most effective and efficient climate control. This also means that split systems have a lower installation cost.

Split system air conditioners also have a heating function, which provides users with comfort throughout summer and winter. They are controlled by a remote control, or a smartphone for some newer models, making them convenient and easy to operate.
Split system air conditioner prices
There are a number of factors that can impact the cost of a split system air conditioner, such as:
The size of your home or apartment.
How many rooms require air conditioning.
How many people live in your home.
How energy efficient you would like the system to be.
The location of your home (homes near beaches may require a corrosion resistant coating).
Consult with a professional electrician, such as Watmar Electrical for more information or advice about air con pricing.
What split system air conditioner brands do we service?
Watmar Electrical and Air work with a range of leading split system air conditioning brands including:
Our electrical team works with many more brands in the industry, so if you are looking for a service for a different brand of ac, give us a call on 1300 785 177 so we can help.
Professional split system installation services
Whether you are buying for the first time or replacing an old system, always hire a trained professional. DIY installations are dangerous, time consuming and often unsuccessful.
Watmar Electrical and Air are fully licensed by the Australian Refrigerant Council to install split system air conditioners. We work hard to ensure we maintain a high level of workmanship and outstanding customer service. We take pride in being known for completing installations on time for an affordable price and we can even assist our customers with selecting the best air conditioner for their home.
Split system, air conditioner repairs
Is your AC broken and in desperate need of a repair. Maybe it just doesn't work like it did when you first bought it. For any split system repairs, contact Watmar Electrical and Air for an efficient and professional service that you can rely on to maintain a comfortable living environment for your family. Our electricians are trained to quickly identify the cause of a problem allowing them to complete a repair in minimal time. We have years of experience with a range of models and brands, so your split system aircon won't be an issue.
Complete split system air conditioner cleaning service
We also offer an air conditioning cleaning service , which involves a professional routine clean of your split system AC. This service not only maintains a fresh, clean and sanitised quality of air from your aircon, but it also prevents rusting, reduces energy consumption and extends the lifetime of your split system air conditioner.
Why choose us to service your split system on the Gold Coast?
We are fully licensed by the Australian Refrigerant Council (ARC Licence: L109240) to install split system and ducted air conditioners.
We are one of the Gold Coast's best electrical companies, meaning you won't need to engage another trade to manage the electrical requirements of your air conditioning installation – we can take care of everything you need.
We can provide you with all major brands including Daikin, Mitsubishi, Fujitsu, and LG and co-ordinate the delivery & installation for you.
We offer Certegy Ezi-Pay No Interest Ever finance for 36 months at no extra cost to get your air con project started today.
Our technicians are fully qualified and experienced professionals, offering you peace of mind that the job will be done right.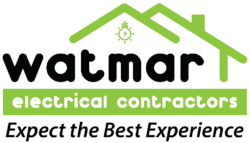 Your local Split system aircon experts
Whether its an installation repair or clean, you can rely on Watmar Electrical and Air to provide you with a comprehensive split system air conditioner service on the Gold Coast. Contact us for an obligation free quote at 1300 785 177 or complete our online air conditioning booking request form today.