Air Conditioning Pacific Pines (4211)
In need of air conditioning help in Pacific Pines?
Call Watmar Electrical and Air! Our air conditioning technicians can assist with all your supply, installation and cleaning needs for split system units of all shapes and sizes. From a small aircon to cool your living room to multiple units to cool a whole work area, we can help you choose the best option to suit your exact circumstances and budget. Give us a call today to find out how we can help!
Book Air Conditioning Services in Pacific Pines
What benefits do aircons provide in Pacific Pines?
Living in South-East Queensland, an air conditioner is almost a necessity, especially in the summer months. Having an aircon unit installed in your home or workplace allows you to move around and/or work in a pleasant temperature with the flick of a switch. Air conditioners keep you cool in summer, warm in winter and allow you to complete tasks without sweating or shivering just to be comfortable. They all sound like pretty good reasons to get an air conditioner to us!
What Pacific Pines air conditioning services do we offer?
Watmar offer the supply and install of split system air conditioners from all major brands, including:
Daikin.
LG.
Fujitsu.
MHIAA - Mitsubishi Heavy Industries.
And many more.
We also offer aircon cleaning services to ensure your unit is working exactly as it should be. We offer Certegy Ezi-Pay No Interest Ever finance for 36 months at no extra cost to get your air con project started, so give us a call now!
Qualified air conditioning experts across Pacific Pines
The air conditioning team at Watmar Electrical and Air are fully licenced, insured and qualified specialists, with years of industry experience and knowledge. They have been assisting Pacific Pines homes and businesses with their aircon needs for a long time, offering them a unique insight into how your air conditioning unit should be working. We also remain on top of all the current industry changes and updates, allowing us to provide the best service and options to all our clients, no matter the job.
Why choose our Pacific Pines air conditioning team?
There are a range of companies which offer air conditioning services across Pacific Pines, so what sets Watmar Electrical and Air apart?
We are fully licensed by the Australian Refrigerant Council (ARC Licence: L109240) to install split system air conditioners.
We are friendly, approachable and knowledgeable professionals.
We are completely upfront when it comes to providing information, time frames for jobs and invoicing.
We provide a personalised service at a very competitive fixed price.
We are efficient, reliable and trustworthy.
We offer an emergency 24/7 service across Pacific Pines
We respond to you promptly and attend on site when we say we will.
We leave a clean, tidy and compliant job site.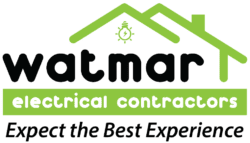 Local Pacific Pines air conditioning experts
For further information regarding aircon services in Pacific Pines, or if you would like to arrange for one of our qualified technicians to attend your home or workplace, give Watmar a call on 5665 9820 or complete an online aircon booking request today!. We offer an obligation free quote, so get in contact now!