AirTouch 4 Smart Air Con Controller
Control your air conditioning from anywhere
AirTouch 4 smart air conditioning controller offers complete control of your split system or ducted home air conditioning systems. The fully integrated control platform can manage up to 4 different units and 16 individual zones.
Speak to the air conditioning specialists at Watmar about installing the AirTouch 4 today.

Book AirTouch 4 Install Today
Benefits of the AirTouch 4 system
Reduce your home's heating and cooling costs
Integrate into the rest of your home automation systems
Operate using voice commands via smart assistants like Google Home and Amazon Alexa
Maintain comfort throughout the house without wasting power on unused rooms or zones.
Control the climate control system from anywhere via the AirTouch app
The Individual Temperature Control feature monitors and adjust airflow across the zones to ensure all round comfort.
IFTTT (If this, then that) feature can allow you to create settings such as turning the air conditioner off when you've left the house.
Easily personalise zone names to make it simple for your whole family to use
Set favourite preferences like temperature increases or decreases for night time comfort.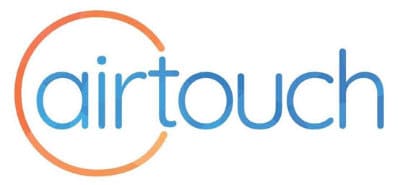 This revolutionary product is a 'must-have' for all holiday rental accommodation owners and operators. It is a well-known problem that guests both deliberately and unintentionally leave cooling or heating on when they leave a room, unit, or house unoccupied. This obviously results in a huge waste of power and wears out expensive equipment, dramatically increasing electricity and maintenance costs.
Global warming, spiraling energy costs or just the unnecessary strain on equipment are all valid reasons for ensuring that the air-conditioning facilities you provide for your clients or employees are controlled.
Your local air conditioning specialists Gold Coast
Contact Watmar for an obligation free quote at 1300 785 177 or complete our quick online air conditioning booking request today.