Ceiling Fan Installation Gold Coast
Need a ceiling fan installed? Our electricians can help
Looking for an energy-efficient, cost-effective way to cool your home? Ceiling fans offer low-cost cooling and can be installed easily in most homes or businesses. The Watmar electricians can take care of your complete ceiling fan installation service throughout the Gold Coast, Logan, and Tweed regions.
Keep cool for less this summer with a ceiling fan from Watmar Electrical Contractors. Book your ceiling fan installation today.
BOOK CEILING FAN INSTALL TODAY
Installing all styles of ceiling fans
Our electricians can install all styles of ceiling fans in homes, workplaces, commercial properties and venues. There is a huge selection of fans available to cater for all your cooling needs. We'll ensure the fan it fitted correctly, install switches or remote controls, and adjust the lighting if needed.
Watmar's Gold Coast electricians can install:
Combined light-fan switches - minimising wall switch points
Outdoor fans - specially designed fans created to withstand weathering and outdoor conditions
Large fans - ideal for open plan areas
Small fans - perfect for small bedrooms or the home office
Low profile ceiling fans - produced to suit lower ceilings
Ceiling fans with lights - a great two in one fitting that can suit rooms with an existing central light fitting or where downlights can create a strobe effect when the fan is on.
Ceiling fans with remote control - for easy use
DC ceiling fans - the ultra energy-efficient option
Super quiet fans - ideal for bedrooms
You can either purchase the fan for our team to install or we can supply and install the ceiling fan.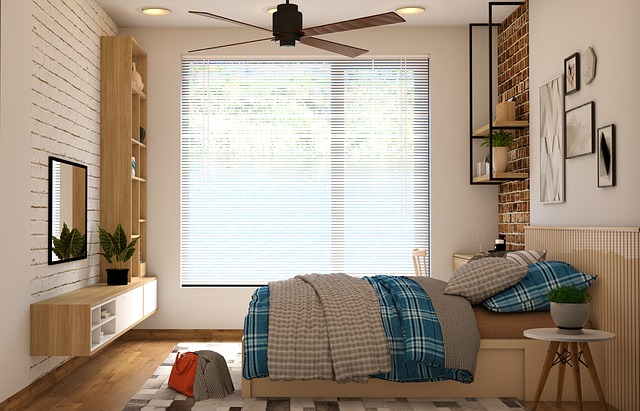 Advantages of installing ceiling fans
Gentle cooling lowering the perceived ambient temperature by 4-5 degrees
Create air movement - helping to dry out your home during periods of high humidity.
Energy-efficient cooling
Boost the effectiveness of your air conditioner - circulating the cooled or heated air reducing the pressure on the aircon and allowing more efficient temperature control.
Ceiling fans can be used in winter as well as summer. Most fans have a 'Winter' or reverse setting which can be used to draw the heated air from the top of the room (hot air rises) and redistribute it through the space. Helping to lower heating expenses through the cold months of the year.
Handy Ceiling Fan Hack - the blade pitch and length have more of a bearing on how much air movement is created by the fan rather than the number of blades.
Why use Watmar's Gold Coast electricians for your ceiling fan installation?
Watmar is your trusted local electrician servicing the Gold Coast, Logan and Tweed regions.
We have a dedicated service support team ready to take your enquiry which allows our electricians to get on with the job at hand and ensures you get a prompt, professional response every time you contact Watmar.
We pride ourselves on being efficient, reliable and trustworthy.
Our electricians are honest, punctual and clean up after every job.
Our tradespeople arrive a the appointed time, no waiting around.
We're organised and see the value in effective, ongoing communication with every client.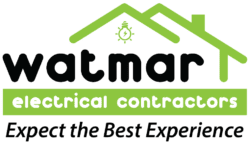 Your local ceiling fan installation specialists Gold Coast
For the very best in ceiling fan installation and supply services throughout the Gold Coast, Tweed and Logan areas contact Watmar Electrical Contractors at 1300 785 177 or complete our quick online ceiling fan install booking today.