Electrical Contractors Gold Coast
Your local Gold Coast electrical company
Watmar Electrical Contractors are the number one electrician on the Gold Coast . Servicing from Ormeau to the Tweed Coast, Watmar has many years experience in the electrician industry. Sharyn Watson, who has 25 years of business experience on the Gold Coast, opened the company in 2013.

For a trusted, professional Gold Coast electrician contact Watmar today.

Book an Electrician Today
The best electrical services on the Gold Coast
Watmar is a leading local electrician specialising in commercial and residential installations and maintenance and ensuring five-star service and communication. We pride ourselves on being the Gold Coast's most reliable electricians who deliver the best service every time.
We install everything from lighting to power points including LED and downlights, ceiling fans and data points.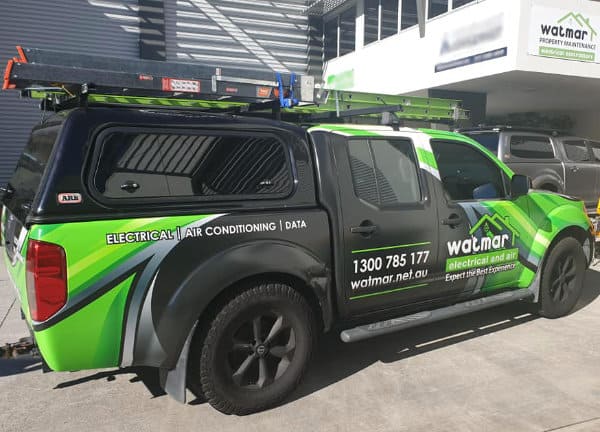 Watmar is the preferred electrician for many Gold Coast businesses, hotels, real estate agencies, and residential homeowners.
With extensive knowledge, Watmar understands all regulations and requirements necessary to achieve Australian Safety Standards while also ensuring our work is energy efficient.
As a local Gold Coast electrician Watmar Electrical Contractors are well known as electricians people can trust to do the job that needs to be done, on time and at the best possible rate. The electricians are able to work efficiently and in a timely manner due to the diligent work of the administration team who take care of all bookings, invoicing and customer queries to ensure the business runs smoothly.
Don't forget, if you have an urgent electrical issue, Watmar are also emergency electricians who can service your needs at any time. Not all problems arise at a convenient time so we like to be available at any time our customers need us. Our emergency electricians service the entire Gold Coast so no matter where you are.
Electrical services we offer
Appliance Installations
As a preferred installer for The Good Guys, we have a wide range of experience in appliance installations . Whether you are having just one appliance installed or a full kitchen, we are the Gold Coast electricians for you. All appliances MUST be installed by a licenced electrician. Did you know that cooktops and ovens actually have their own circuits?
We can also help with other trades should you need minor renovations to your kitchen cupboards or a stainless steel trim kit for around your cooktop.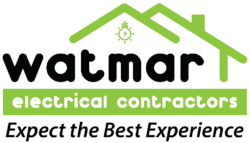 Data cabling, TV points, & phone points
Our electricians have the skills and knowledge to install all types of phone points, television points and data cabling into your home or business. These products range in cost and make life so much easier and safer for your family. Power boards are known to overheat and can cause fires – don't risk your families' lives for a relatively low priced fix.
As leading Gold Coast electricians, we offer an array of services to suit any and all electrical needs. Our team are passionate about what we do and aim to provide the best quality work and interactions possible to ensure we build relationships with our customers for life.
Our mission is to provide guaranteed personalised service at a competitive fixed price, and to be there when we say we are going to be there.
Prompt, professional electrical contractor Gold Coast
Contact Watmar for an obligation free quote at 1300 785 177 or complete our quick online electrical booking request today.