Off-Peak Electricity
Connect to off-peak power and start saving
Our team of licensed electricians can take care of all your home off-peak electricity tariff connection requirements. Economy tariffs present a great chance to save on your power bill each month without needing expensive appliance upgrades.
Speak to our electrical team about connecting to off-peak power today.

Get Connected to Off-Peak Today
Making the most of off-peak power
As the price of electricity in Qld, and across the country, continues to rise it is very important to maximise your opportunities to connect appliances to off-peak tariffs were ever possible. Off-peak refers to lower, discounted electricity prices during specific times of the day or night. Off-peak times are generally when residential homes and businesses use less electricity. These times will vary depending on your location and meter type but typically are in the evenings and throughout the night.
What time is off-peak electricity?
In most cases the times you can access off-peak electricity is between 10 pm - 7 am for Super Economy or Tariff 31 and before 4 pm and after 8 pm for Economy Tariff 33 for homes across the Gold Coast.
These times are set by Energex the electricity supplier in South East Queensland, your electricity retailer may, however, adjust these times. Retailers sometimes use different terms to refer to off-peak power, it can be called 'time-of-use tariff' or 'shoulder usage'.
What can I connect to off-peak tariffs?
Pool pumps, air conditioning systems, and electric hot water systems are the three most common items that can be connected to off-peak tariffs. You can potentially save you hundreds of dollars each year connecting to an economy rate.
Your local electricians on the Gold Coast
Our electricians are reliable, professional, and passionate about providing the very best electrical services for customers across the Gold Coast.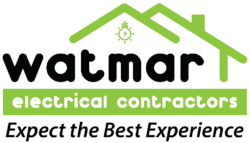 Contact Watmar for an obligation free quote at 1300 785 177 or complete our quick online electrician booking request today.