Safety Switch
Need a safety switch for your Gold Coast home or office?
Does your safety switch keep tripping? Or have you tested it and it failed to turn on? Our electricians can help with the installation, repairs and testing of safety switches throughout Gold Coast, Logan and Tweed. Protect your family from electric shock by installing functional safety switches installed on all circuits.
Protect your home with Safety Switches
What is a Safety Switch or Residual Current Device (RCD)?
Safety switches are essential for your electrical safety when using all electrical appliances. They are a vital safeguard which protect users from getting electric shocks. RCDs and safety switches closely monitor the electric current and shut down within seconds if there's a sudden change.
Safety switches reduce the danger of electric shocks and increase your safety in the home and workplace. However, a safety switch only protects the circuit it is installed on, therefore it is important to contact a licensed electrician to ensure safety switches are installed on every circuit like hot water, pool, or air conditioning as well as the power point circuit.
Circuit Breakers are not the same as Safety Switches
Many people get confused about circuit breakers and safety switches. While circuit breakers, fuses and surge protectors protect electrical wiring and appliances, safety switches are designed to protect people. A safety switch is essential to maximise your protection and give you the sense of security you need.
If you are unsure about the safety switches installed in your Gold Coast home, give us a call and we will be happy to help.
Safety switches are mandatory in Queensland
According to Australia / New Zealand Wiring Rules 3000:2018
Safety switches are compulsory for all new homes in Queensland built since 1992.
Homes that have had additional lighting and power points circuits are required to have a safety switch on both lighting and power point circuits.
Safety switches should be tested every 3 months.
Note: Check your appliances, wiring and other electrical equipment for any signs of damage and discard the faulty appliances and allert your electrican to damaged wiring for repairs.
Safety Switch Installation and Testing Gold Coast
Watmar Electrical can help with the installation and testing of safety switches and RCDs in your home and business across the Gold Coast. Our licensed electricians are trained, highly qualified and undergo regular training to stay up to date with the latest advances in the industry.
Your electrical safety is of the utmost importance to us, so when you book our electricians they will provide you with reliable and trusted advice. We have vast experience in the installation and testing of safety switches for our residential and commercial clients throughout the Gold Coast and surrounds. Speak to our expert electricians today.
Emergency Electrician Gold Coast
Watmar understands that electrical issues often occur after hours or over the weekend when it can be difficult to get help. To ensure our customers are never left with a dangerous electrical issue we provide a 24 hour emergency electrician services. Our emergency electricans are ready to respond to all your urgent electrical problems any time of the day or night.
Need help with your safety switch NOW?
Call our Emergency Electricians at

1300 785 177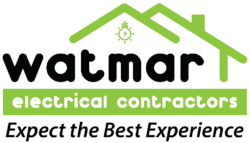 Watmar Electrical Contractors pride ourselves on doing the best possible job, every time. We are punctual and professional and ensure our prices are more than fair.
Safety Switches Save Lives
Protect your family from electric shocks by hiring a licensed electrician to install safety switches on every circuit. Contact us today on 1300 785 177 or complete our online safety switch service request form today.
References
https://www.electricalsafety.qld.gov.au/frequently-asked-questions