Emergency Electrician Gold Coast
Need a reliable 24 hour electrician on the Gold Coast?
Watmar Electrical Contractors are the reputable and preferred emergency electrician you can trust on the Gold Coast. We offer a comprehensive selection of 24 hour electrical services to both homes and businesses in and around the Gold Coast, with our fully licenced and qualified team providing a friendly and professional array of options to suit your exact needs. We service a range of businesses, body corporates, hotels, real estate agencies and homeowners, so for an Gold Coast electrician you will want to come back to, contact Watmar today.
NEED AN EMERGENCY ELECTRICIAN NOW? CALL 07 5665 9820
For non urgent electrical services complete our booking request below.
Book 24 Hr Electrician Gold Coast
Got an urgent electrical problem?
Our friendly and dedicated team of emergency electricians are on hand 24/7 to put you back on the grid. Sometimes the power can flicker off unexpectedly and you're literally left in the dark. Our Gold Coast electrical service can take care of any emergency needs.
Often electrical problems can arrive at the most inconvenient times but with a team of expert emergency electricians on hand, you don't need to worry about having your electricity being sorted no matter the time.
What electrical problems are common on the Gold Coast?
No matter where you are located or what you do, sometimes electrical issues will arise that can be disruptive and frustrating (and dangerous too!). Some of the most common electrical issues that Watmar come across include:
Overloaded or non-compliant switchboards.
Smoke alarms that are not compliant.
Power points that are sparking, smoking or buzzing, or are hot to touch.
Tripping safety switches, resulting in power turning off.
A high electrical bill without explanation.
Appliances that are tripping power.
Flickering lights.
All these should absolutely be reviewed by a professional - never complete electrical works yourself.
What services can our Gold Coast electricians provide?
The qualified electrical team at Watmar offer a range of services to assist with the common problems on the Gold Coast, such as:
Installation of compliant smoke alarms and/or checking your current alarms are operating effectively and compliant.
Installation of energy-efficient LED lighting or any kind of lighting you might need in your home.
Installation of any electrical appliances , from an oven or cooktop to a stove or a split system air conditioner.
Supply and install a huge range of ceiling fans , for both indoor and outdoor uses.
Switchboard inspections including ensuring safety switches are installed.
Installation of new power points.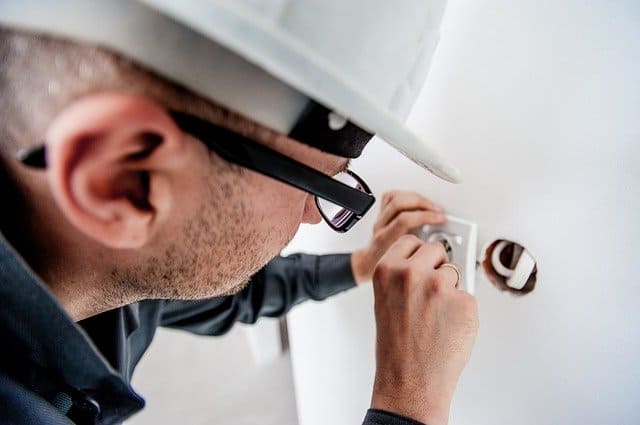 If the services you are looking for are not listed above, this does not mean that we can not assist. Give us a call on 1300 785 177 and we can discuss your electrical needs now.
Commercial electricians servicing the Gold Coast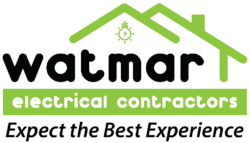 On-Call 24/7 Electrician Gold Coast
We service in Gold Coast, Logan and Tweed, as well as many surrounding areas 24/7. Contact Watmar for an obligation free quote at 1300 785 177 or if your job is not urgent complete our quick online electrician booking request today.

We can help with your emergency electrician issues in Gold Coast.